Sell For Me on eBay
Experienced eBay sellers offer a service where they sell the items you no longer want or need and take a commission for their time and effort.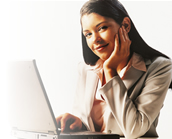 Experienced eBay sellers:
Understand what sells online
Know how to get the maximum price
Maintain a minimum 98% positive eBay feedback rating.
They do it all: pricing, photography, shipping, or collecting payment.
Learn more
about what they can do for you.
Step 1: eBay sellers can keep you in the loop.

Consult by phone about items you may want to sell
Estimate item values and set a pricing strategy
Explain the online sales process
Are available to answer questions
Clearly define how commissions are paid
Provide you with written sales agreements that protect your interests
Step 2: They know how to market.

Determine the best placement online
Expertly photograph your item for maximum effect
Write a high-impact seller listing and post it on eBay or another online sales channel
Manage your online ads, reposting if needed and optimizing buyer response
Respond to bidder inquiries and questions
Step 3: And they'll close the sale.

Invoice winning buyers, escrow funds and process payments
Pack, ship, and track the item (or arrange for local pick-up of large items)
Give you a check for the proceeds
Now Hiring in Your Area